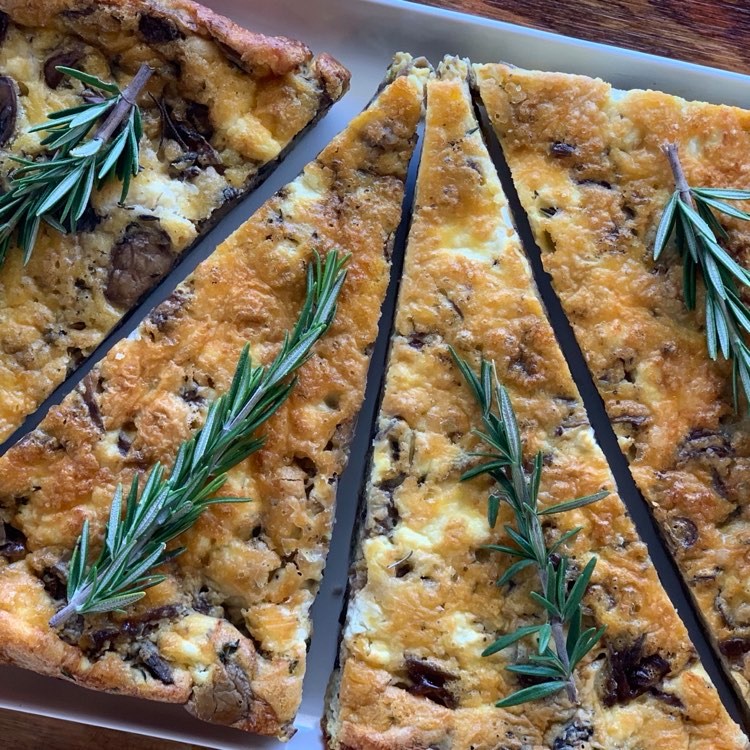 Mushroom Frittata
Gluten Free | Makes 8 slices 
Here's an easy mushroom frittata you can whip up…only a few simple steps…tasty organic ingredients.
500g butter
mushrooms (fill large silver mixing bowl full)
½-full bunch thyme
1 block goats chevre/fetta
½ cup balsamic onions
16 eggs
1 cup cream
Cook mushrooms with butter, garlic and thyme. Place mushroom mix in lined red lasagne dish. Sprinkle with crumpled fetta, then balsamic onions. Beat eggs and cream and pour over mushrooms. Bake 200 degrees for 30 mins. Cut in quarters, then each quarter diagonally.