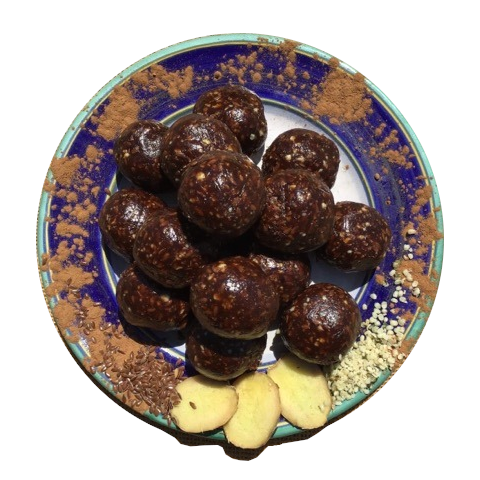 Mushroom Power Balls
Vegan | Gluten Free | Makes 15  |  Ready In 20 mins
Mushroom Power Balls are nutritious plant-based snack balls featuring Superfeast Lion's Mane Mushroom Powder. This medicinal mushroom has been used for thousands of years by traditional herbalists to support the brain and nervous system, improve cognitive function and boost digestive health.
1 cup raw cashews
½ cup brown linseed
½ cup hemp seeds
4 tbsp The Wholefood Pantry Carob Powder
15 dates
2 tsp Superfeast Lion's Mane Mushroom Powder
2cm cube grated ginger
½ tsp salt
In food processer blend cashews, linseed, hemp seeds and salt until fine consistency.
Blend in dates until mixture can hold together, then add ginger, mushroom powder and carob powder. Roll into balls and refridgerate.