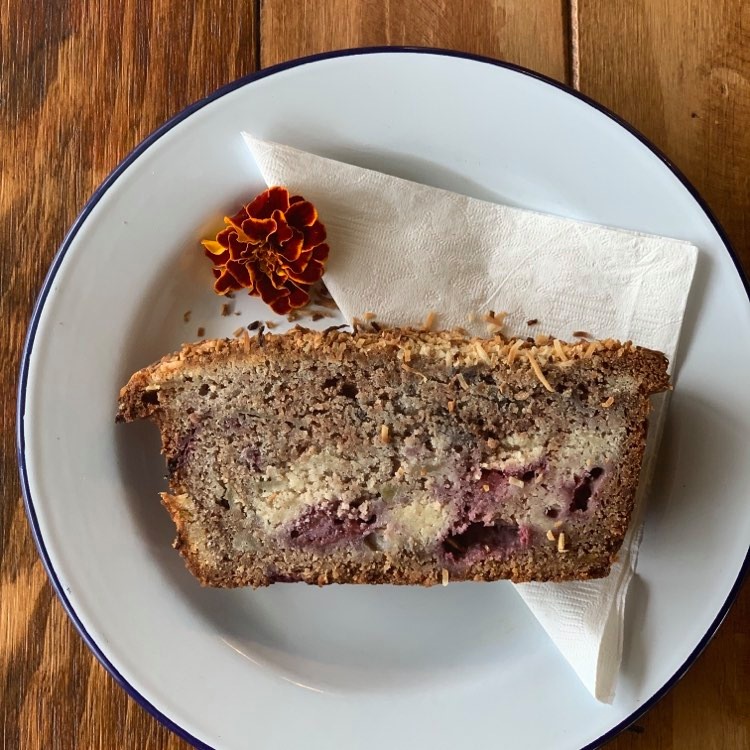 Pear & Raspberry Bread
Gluten Free  |  Ready In 1 hr 40 mins
We serve this delicious Pear & Raspberry Bread in our café. It's delicious heated, served with coconut yoghurt! You can substitute pears with apples. You could freeze this loaf but cut into slices first.
4 cups almond meal
2 cups tapioca flour
2 tsp bicarb
1 cup The Wholefood Pantry Coconut Oil
2 tsp cinnamon
2 tsp vanilla extract
4 eggs
2 cups raspberries
2 pears/apples peeled and diced
1 cup maple syrup
Mix dry ingredients. Blend eggs, vanilla and maple in thermomix or food processor. Mix into dry ingredients with pear and raspberries. Pour into lined loaf pan. Bake 1hr 20mins at 200C. (sprinkle top with shredded coconut).